Published on Thursday August 4th, 2011
More accurately, now we are thirty-three! Ada and I had birthdays. One of us had cake; the other fell asleep before dinner was over. One of us got a swing and a handknit bear; the other got  a bunch of yarn and a 50mm camera lens.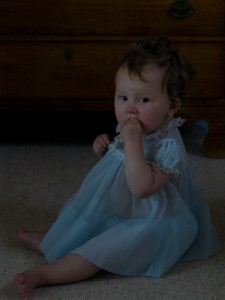 (Mama needs to practice with this nifty new lens a whole lot. And find shooting locations with more light.)
I think it's a toss-up which of us had the more wonderful, challenging, mind-expanding year. Like all fresh parents, I can only marvel at the metamorphosis that turns a dozy, squeaky, half-cooked scrap of newborn into a sturdy, busy, willful toddler who comes home from nursery school with marker on her face and glitter in her hair in twelve short months.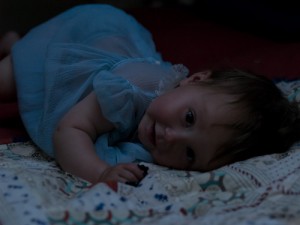 (Like the dress? It's another vintage keepsake that once belonged to our most excellent neighbor Barb!)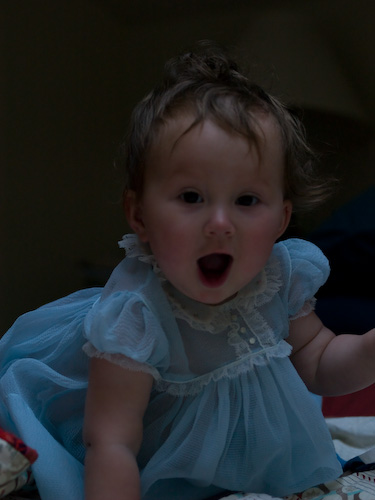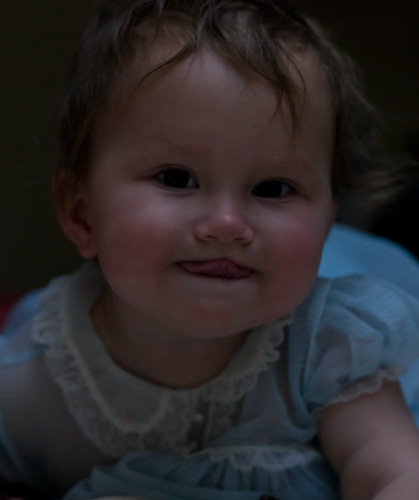 Here's to making the most of every day until we're 35, my little love.