Published on Tuesday December 30th, 2008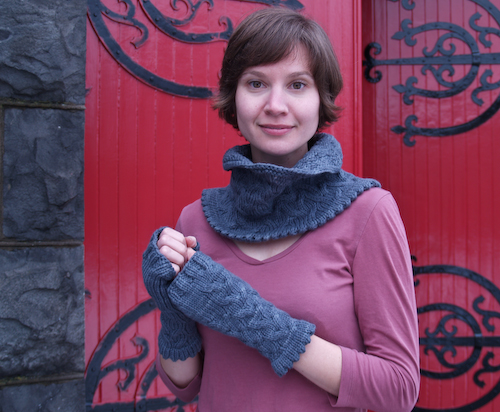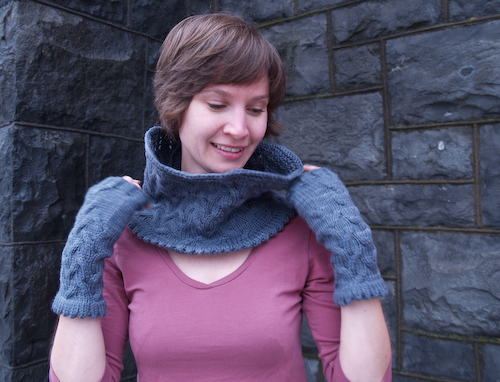 To close out 2008, here's another free pattern for you. I made these fingerless gloves and cowl for Mr. G's mom for Christmas, and now that I have a few relaxing days up home I've polished up the instructions. I knit the set using some scrummy Rio de la Plata 3-Ply Thread that's been marinating in the stash: the plump, soft plies give beautiful stitch definition and the kettle-dyed "Rabbit" gray shifts ever so slightly in hue. (Rio de la Plata has inexplicably discontinued this gorgeous yarn; their Lana del Artista seems quite similar, but I haven't seen it in person to tell. The yardage is a little less, but 3 skeins would still suffice. Any soft, heavy Aran weight will serve.) I chose the Shadow Cable from Barbara Walker's first treasury, cast on a picot edge for a touch of dramatic flair, and designed on the fly.
Here's the PDF: Queen of Shadows Fingerless Gloves and Cowl
How about some more pictures?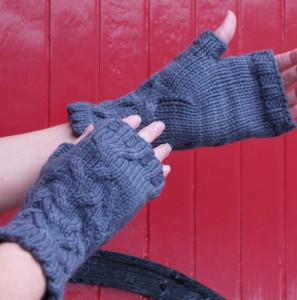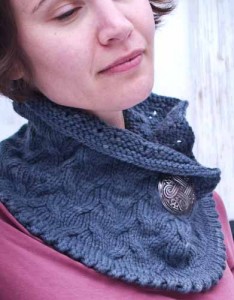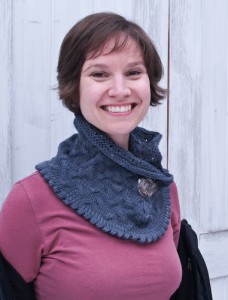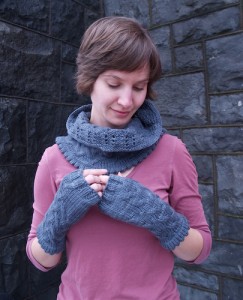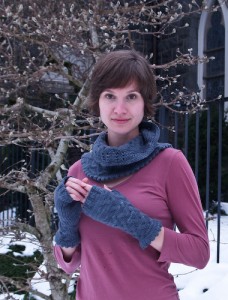 Happy knitting for 2009!