Published on Friday September 14th, 2012
I tried to take a picture of Jolyon's adorable new hat. I failed.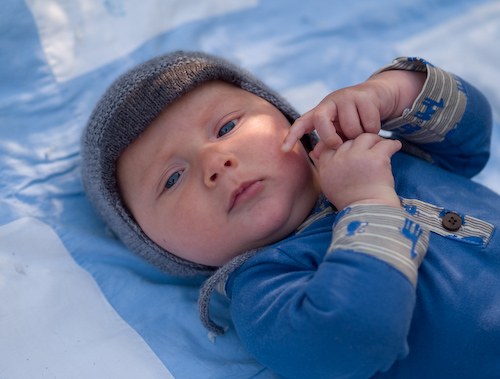 The little chap has mastered turning toward Mama, especially when she's holding the peculiar black snout of the camera to her face, so I can't show you any of the adorable details on his Pikku-Pete cap. It's another cleverly constructed and absurdly cute baby garment from Lene Alve of Minni fame, but I'm just going to have to try another photo shoot on a day when I've got a prop master to distract Jolly and maybe even hold him so you can see the back. (That day will have to be soon; he's so enormous that he's wearing this hat a couple of months ahead of schedule and I'm going to have to make a larger one for this winter!)
And anyway, the temperature was on its way up to the 90s and we were keeping cool at the river with some friends. An alpaca hat wasn't exactly the beachwear we needed, even in the shade under the scrubby willows.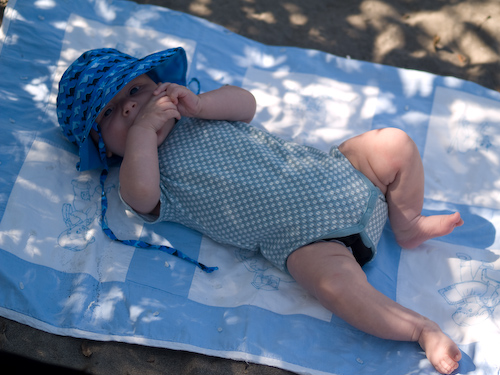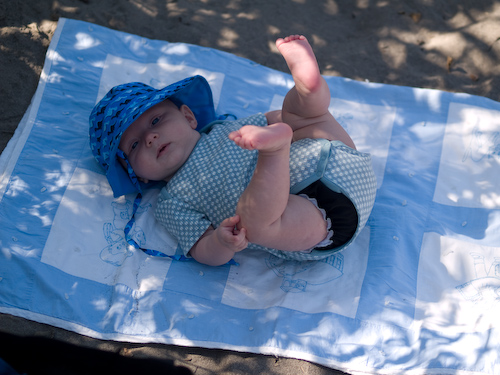 That's more like it!