Published on Sunday December 6th, 2009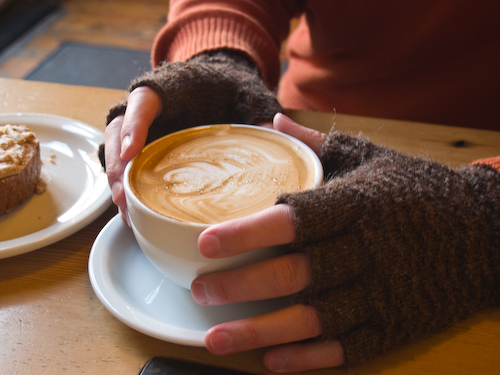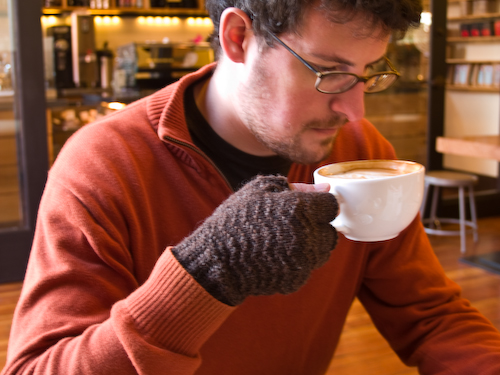 This looks like the height of luxury, doesn't it? But I think we'd earned it by singing for three hours in English, Latin, and Italian. I've managed a lot of knitting on my Pas de Valse cardigan during the 10am services (and other occasions impractical for lugging about a basket of yarn and accoutrements for stranded or intarsia colorwork).
I'm interested to see how this piece will look after blocking. It's knit with a fingering-weight 2-ply Bluefaced Leicester wool on US #6 needles, which gives a rather pebbly stockinet fabric. I'm giving it entirely too much of my knitting time, but I'm so looking forward to having this airy, floaty cardigan ready for the very first spring weather.