Published on Wednesday November 18th, 2009
Once in a while, along comes a project that exceeds all your expectations and strikes a tuning fork of joy in your soul. Sometimes this bliss extends only through the crafting process and the finished product doesn't quite fit, or doesn't hold up to wear. Other times, it's just perfect all around. This is one of those times.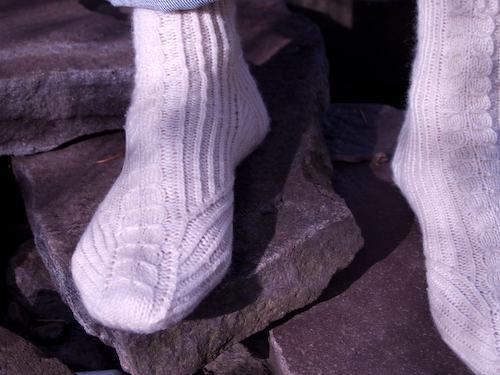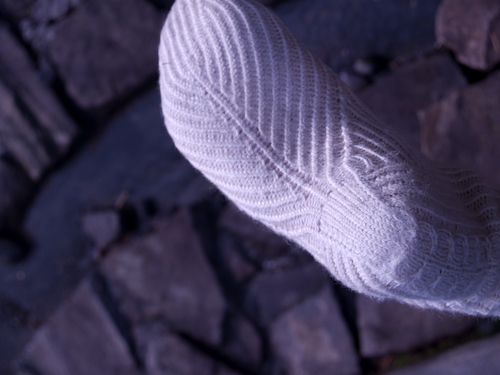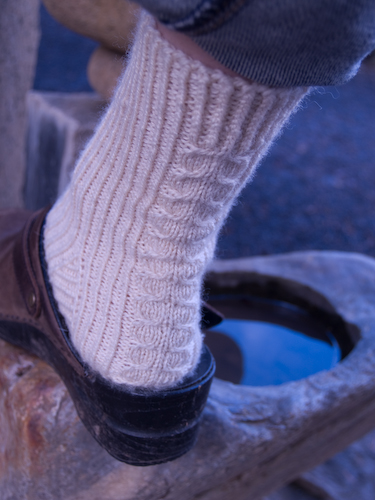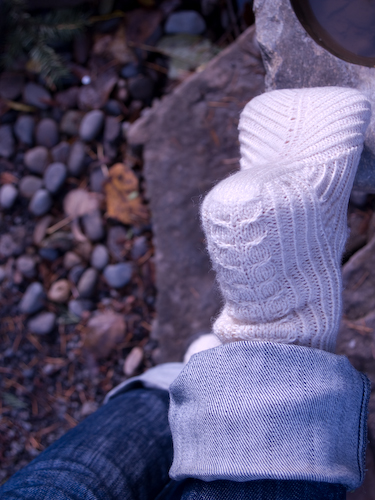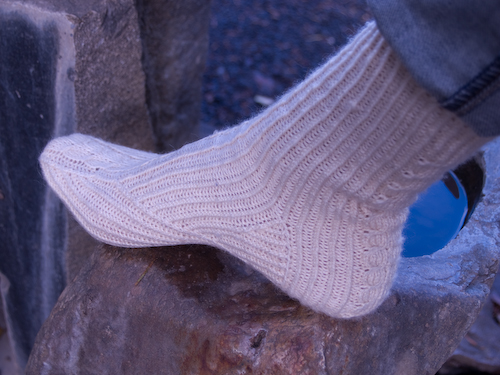 This is the Teeswater wool sock yarn from Shaggy Bear Farms of Scio, Oregon (via the Farm Series at A Verb for Keeping Warm) that I've been prattling on about to anyone who'd listen. AVfKW has five more skeins from the lovely ewe, Elise, who so kindly grew the fleece that became these socks, and it's all I can do not to snap them up right now. I really mustn't, because I just spent loads of dough signing up for the Madrona Winter Retreat, but they're very tempting. (I'm excited about my Madrona classes, by the way. I'll be improving my drop spindling on Saturday morning with Amelia Garripoli, knitting for speed & efficiency with Stephanie Pearl-McPhee that afternoon, and then knitting happily ever after with Carson Demers on Sunday afternoon. See you there?)
And this is the Arch-Shaped Stocking pattern from Schoolhouse Press, a sextet of patterns (including colorwork versions) created by Meg Swansen after she reverse-engineered the original sock her mother knit with this clever foot shaping. Mine is the Fishbone Cable version with twisted rib.
I've been wearing these socks for two weeks now and can happily say that they're the most comfortable pair I've knit. I love the architecture of the foot, especially the way the twisted rib along the sole looks like lapstraking on the prow of a boat. Yay socks.