Published on Monday September 22nd, 2008
Before and after:
I wish I came out of the bath looking and feeling so much improved! Look how even and cohesive the heavier Zwool-spun Wensleydales are: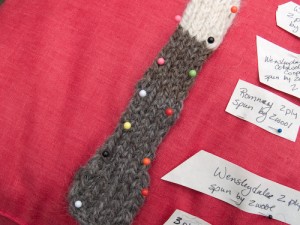 And the twisty Romney looks much better, doesn't it? Here's the Cinderella yarn: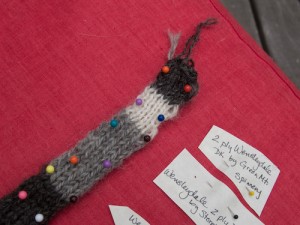 The grey Wensleydale sport from Zwool that was so scritchy and twine-ish when I knit with it feels fabulous now. It still might not be quite next-to-the-skin soft, but it would be great for a sweater that didn't snug the neck too closely. Lois said she was washing a bunch of it up, which would make the knitting really pleasurable, too. But here's My Preciousss: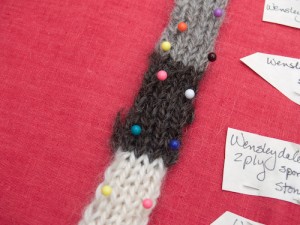 The Stonehedge-spun yarns really didn't need to get any lovelier, and I'd already decided that if they didn't either disintegrate or shoot laser beams at me when wet, I was ordering a whole mess of the dark one for a sweater. Sure enough, no melting and no death rays. They bloom. They purr. They wink suggestively. I wrote Lois to make sure she had nine skeins for me. She sent me an affirmative, and invitation to visit the sheep if I find myself in the neighborhood (which is near Corvallis), and this picture: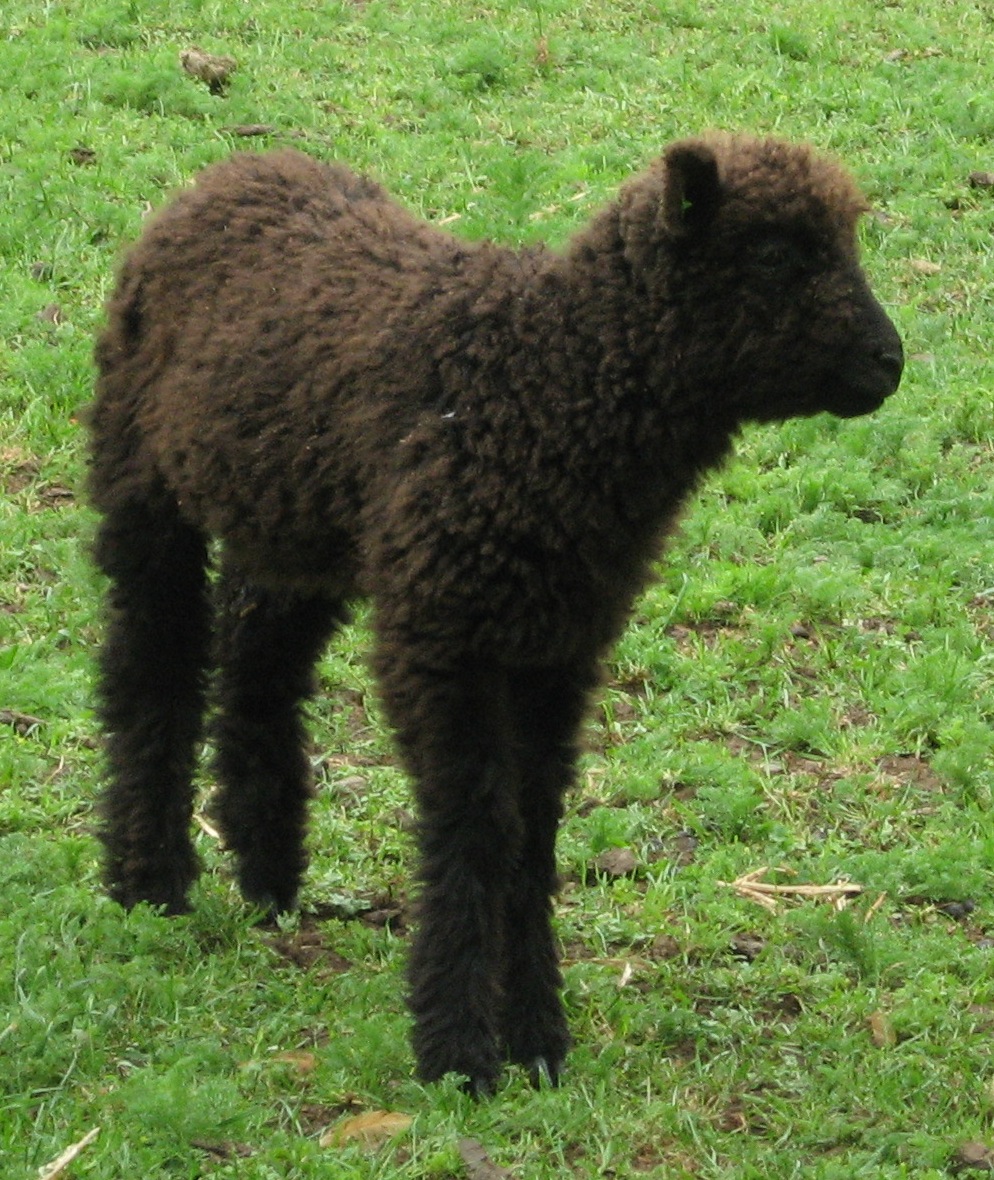 How could I resist? I wrote Lois a thank-you note and check and walked them to the post office with a glow of good feeling. This yarn isn't cheap: I'm paying $144 for a 38″ sweater (with a big shawl collar, mind you – I could have chosen a simpler design that would use less yarn if I were really stretching to make the purchase). But it shouldn't be – I consider the price very fair. It's coming from carefully tended sheep of a rare breed on a small farm that's someone's livelihood; the wool is beautifully and knowledgeably spun by a little mill that's another U.S. family-owned business. Knowing its origins and knitting it myself, I'll treasure it far more than a garment I'd pay $144 for in a store.
My first experience seeking out a local wool provider couldn't have been more pleasant. It's been lovely to communicate with generous Lois, who's included some extra yarn at no cost to make sure I won't run out. I've happily agreed to send her pictures of the finished sweater for her website. Those of you attending Oregon Flock & Fiber should look for the Bellwether Wool Company booth so you can check out the Wensleydale and their wool blends for yourself. Tell Lois and Linda I sent you.