Published on Monday May 19th, 2008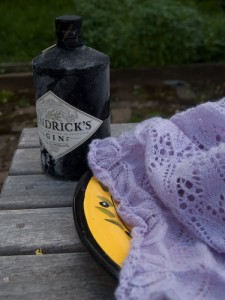 5.18.08 5:58pm: Endless crochet bind-off row ENDED! This post made possible by play-off hockey, the prolonged human interest stories leading up to the Preakness Stakes, Master and Commander, the Giro d'Italia, a couple of rides on the MAX train while hunting wedding presents for my brother (who isn't getting a lace stole), and Shakespeare in Love. I plumb forgot to call my parents on their 34th anniversary. But in case you missed the ice-cold reward: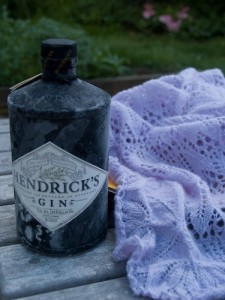 Hendrick's gin and tonic with hefty spears of cucumber = best summer drink ever.
My nemesis is now pinned to the carpet in an empty house (awaiting remodel to become classrooms) at school, safe from the predations of Mingus the cat and Lark the puppy. We've gone from this: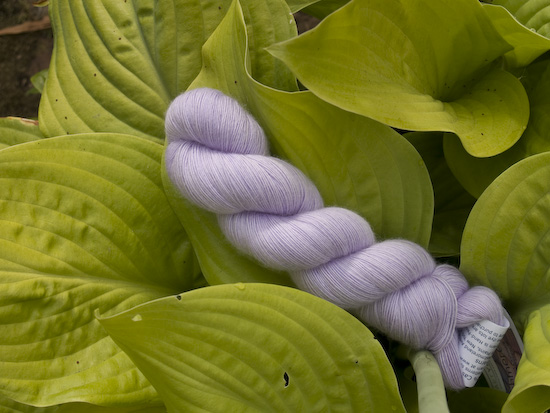 … to this: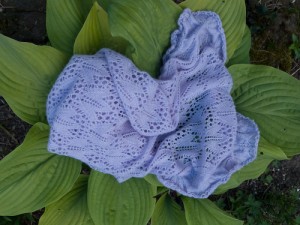 Somebody bring me the finest muffins and bagels in the land.