Published on Friday August 17th, 2007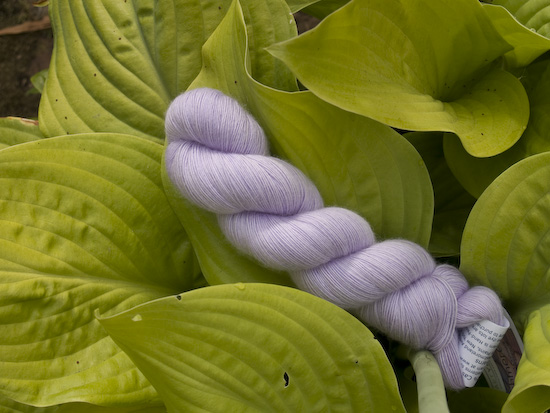 When two of your favorite people get married and enrich your family, it's time to pull out all the stops and let the organ shake the rafters. In a knitterly expression of love, I'm pulling out the cashmere and the prettiest lace patterns I could find. The bride (and the rest of the family, including Selkie the Labrador, much to Mingus's horror) were visiting for a long weekend, so we had the opportunity to pick out the perfect yarn and the perfect pattern. Our winner?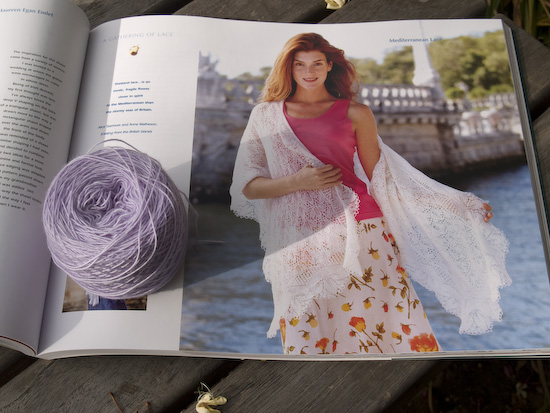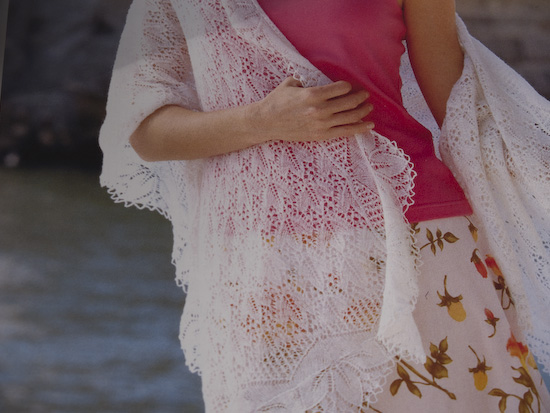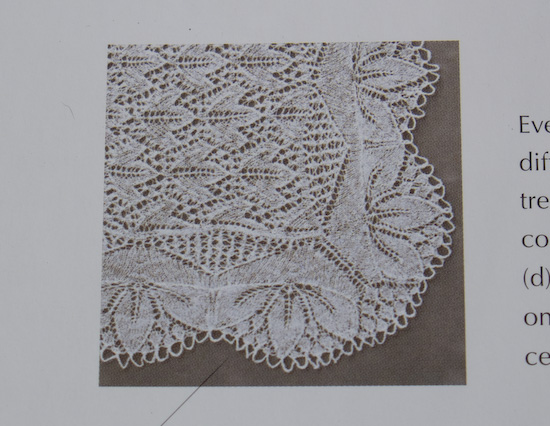 Maureen Egan Emlet's Mediterranean Lace, from Meg Swansen's A Gathering of Lace. With their usual perfect timing, the Spiders gifted me this book (and Norah Gaughan's Knitting Nature, and a gift certificate to a local fabric boutique, the generous gals) for my birthday. Ms. Egan Emlet's design is kind of a mantilla shape, with a large central diamond on the back and two rectangular panels of ivy lace to drape over the shoulders. The bride and I prefer a rectangular stole, so we're going to ditch the back diamond and just have a long panel of ivy lace with that exquisite leaf edging. It's knit on size 2 needles, so now's my chance to acquire an Addi lace circular. Oh, and a 48″ size 0. I guess I'm going to have to special-order that at work — not a needle size most places bother to stock! It's a big project to take on, this Mediterranean Ivy stole, but Marika is entirely worth it and I do have until next May. The ivy chart doesn't look too complicated, as the 28-st repetition is only patterned on the right side, and it should be easy to see the leaf shapes forming. You can start placing your bets now on the time it will take me to work the border, which is picked up and knit in the round (on that 48″ size 0), and to crochet the chain edging. I think the basic ivy rectangle had better be done by January! Wish me knitting luck and well-manicured fingers — that cashmere is heavenly soft, but fragile.