Published on Friday January 5th, 2007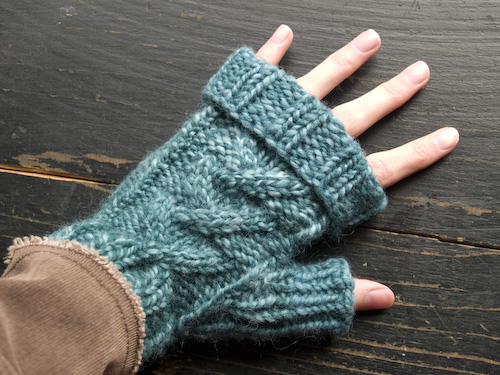 Behold, quick-knitting fingerless mitts! I have named them in honor of recently retired cyclist Axel Merckx. They have three crossed cables on the back; the palm is in 2×2 rib like the cuff and finger covering. For extra warmth, you can wear them like this:
They're a fast, stash-busting project — perfect for toasty hands this fall, whether you're cycling, knitting, reading, or typing. Click the link beneath the first image to grab the free PDF.